In order to bring to customer the forklift with high quality and special price, Tan Chong (VN) organized "New Product Launch S-Smart Series" on June 24th 2015. This ceremony was performed in the solemn and exciting atmosphere, attracted nearly 100 customers join our launching.
After General Manager said welcome, we introduced the chi-tiets of S-Smart, included forklift data, new innovations with outstanding facilities. This is the product from Unicarriers Corporation, which has introduced the first time in Vietnam market, after Nissan forklift was incorporated to Unicarriers in 2013. It's easy and comfortable to operate S-Smart, which has got high safety. These things make customers satisfaction.
On the occasion of this launching, Tan Chong (VN) is very pleased to give customers "hot price" and "special gifts". All informations, please contact: sale-rental@tcim.com.vn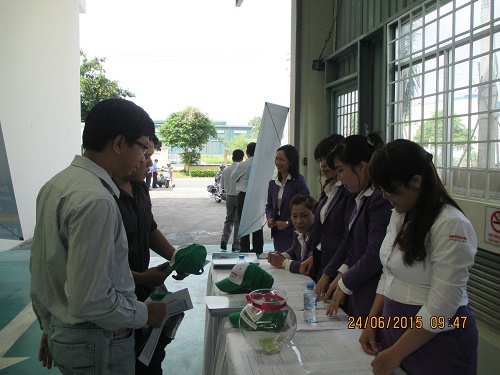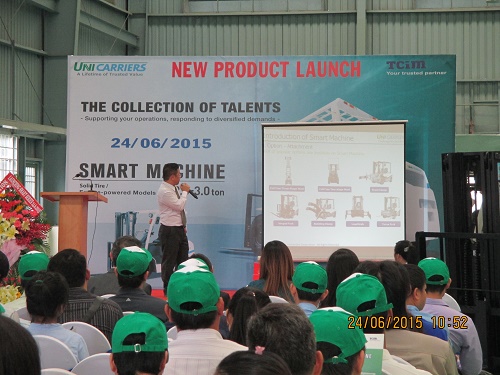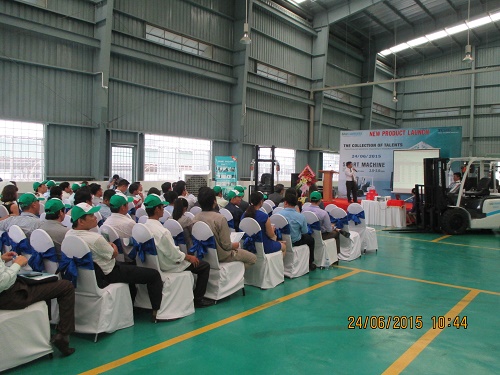 It's very easy to operate S-Smart, so the women also try to drive.