1. On Oct 13th , the first company we came was Kinh Do Co. in VSIP1, Binh Duong. The forklift drivers there said that "Nissan forklifts have good quality, seldom happen problem and they usually change lubricant for them".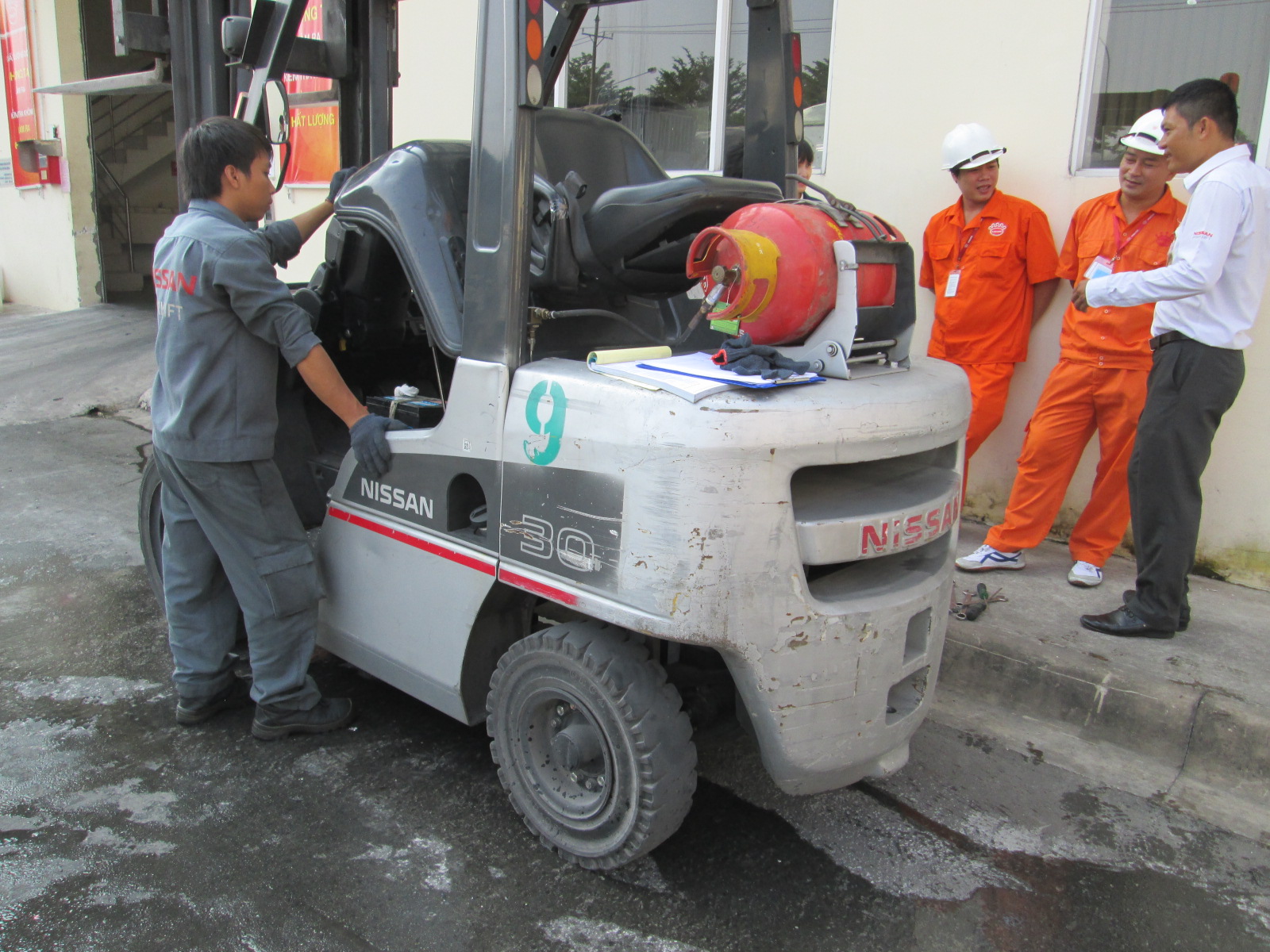 After that our team went to Logistics Gemadept, a big logictic company in Di An, Binh Duong. They also said that "Nissan forklift help their productivity better".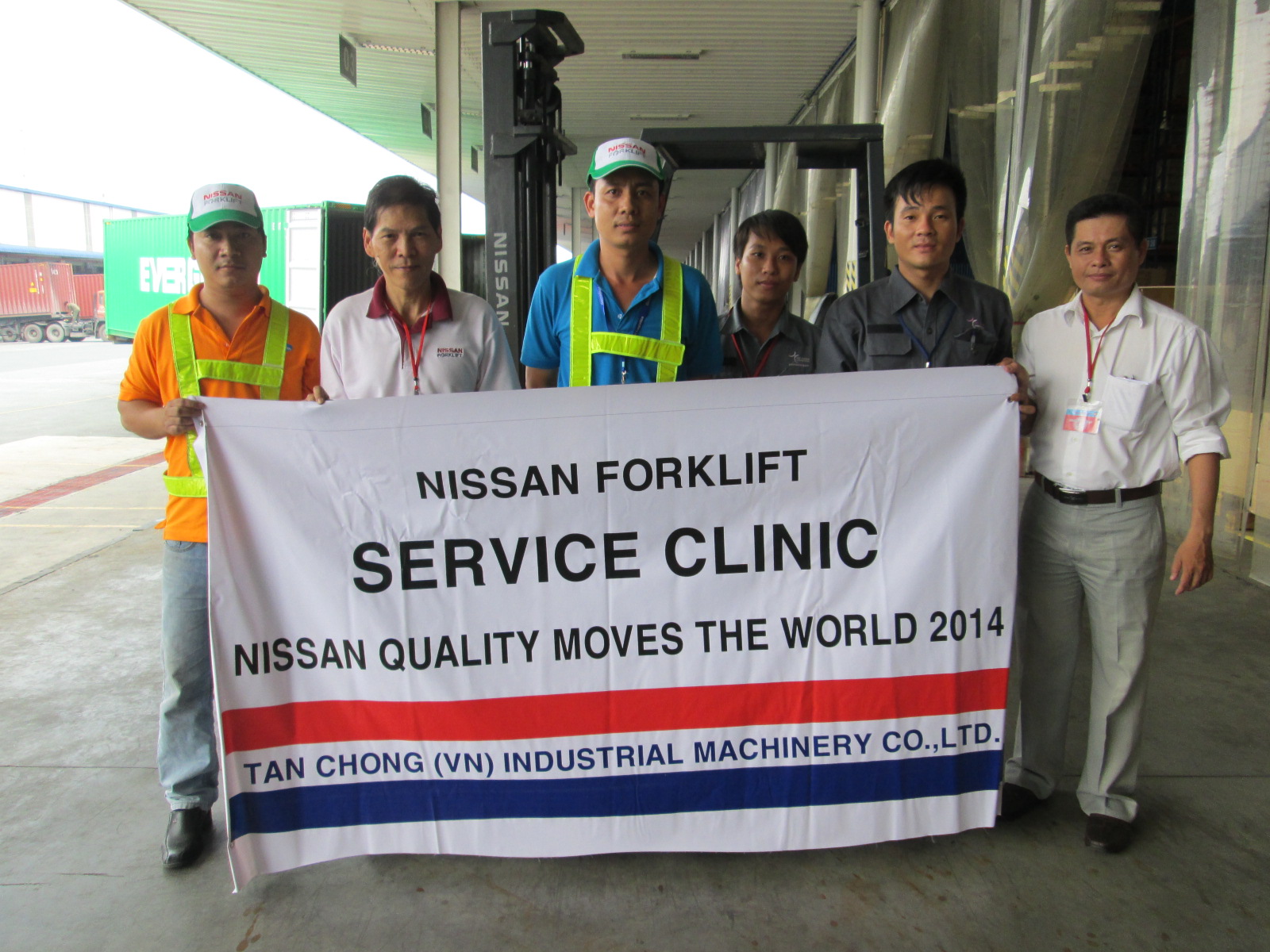 The last place on this day was Konoike in VSIP1, Binh Duong. The driver there shared that "Using Nissan forklifts don't waste much fuel".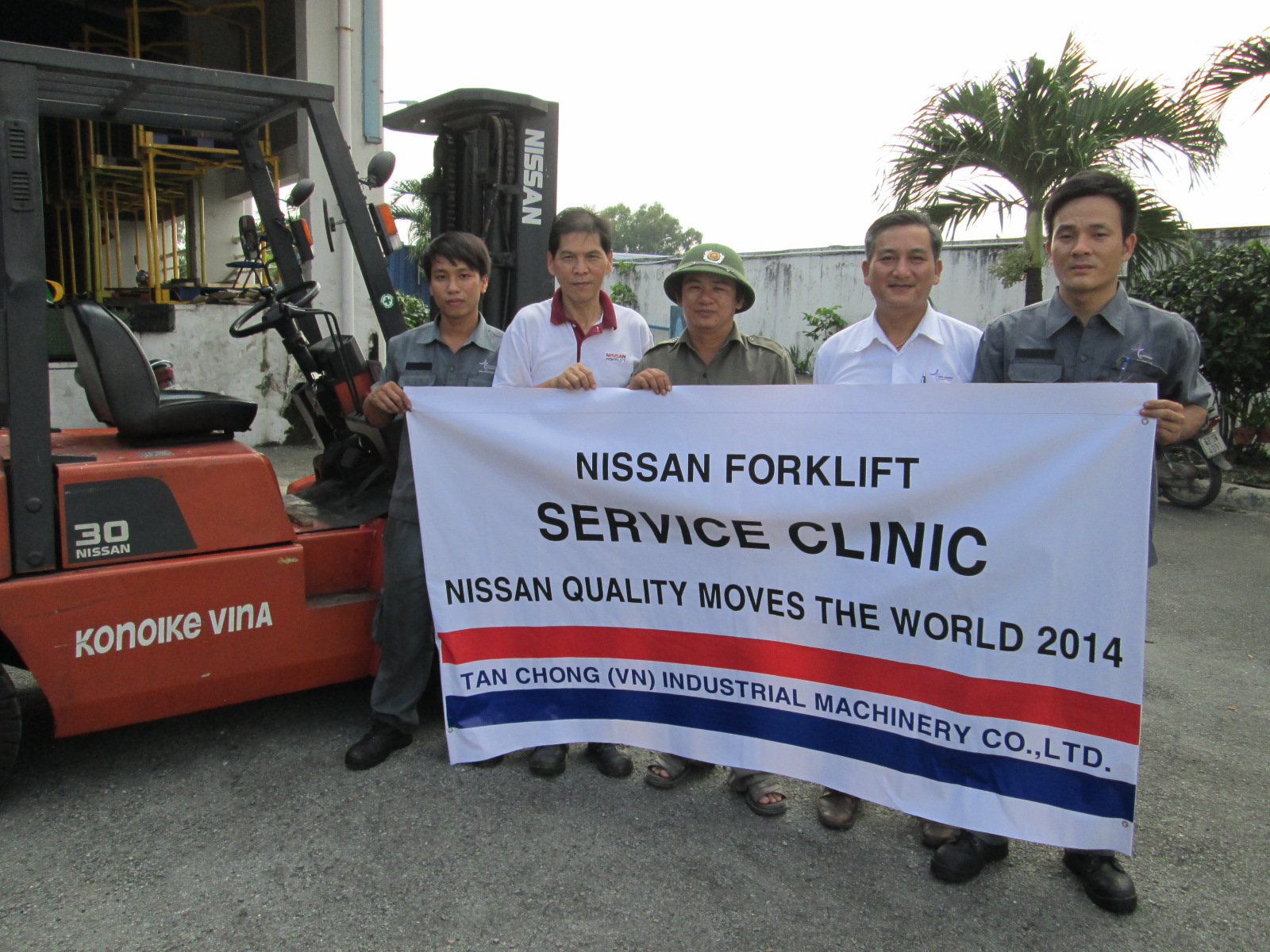 2. We went to Dong Nai next day to visit 4 customers there. The first, our team checked for DAITOH in Amata Industrial Zone.
The second, JFE is also in Amata Industrial Zone. The driver there said that they bought Nissan reach truck many years ago but still very good.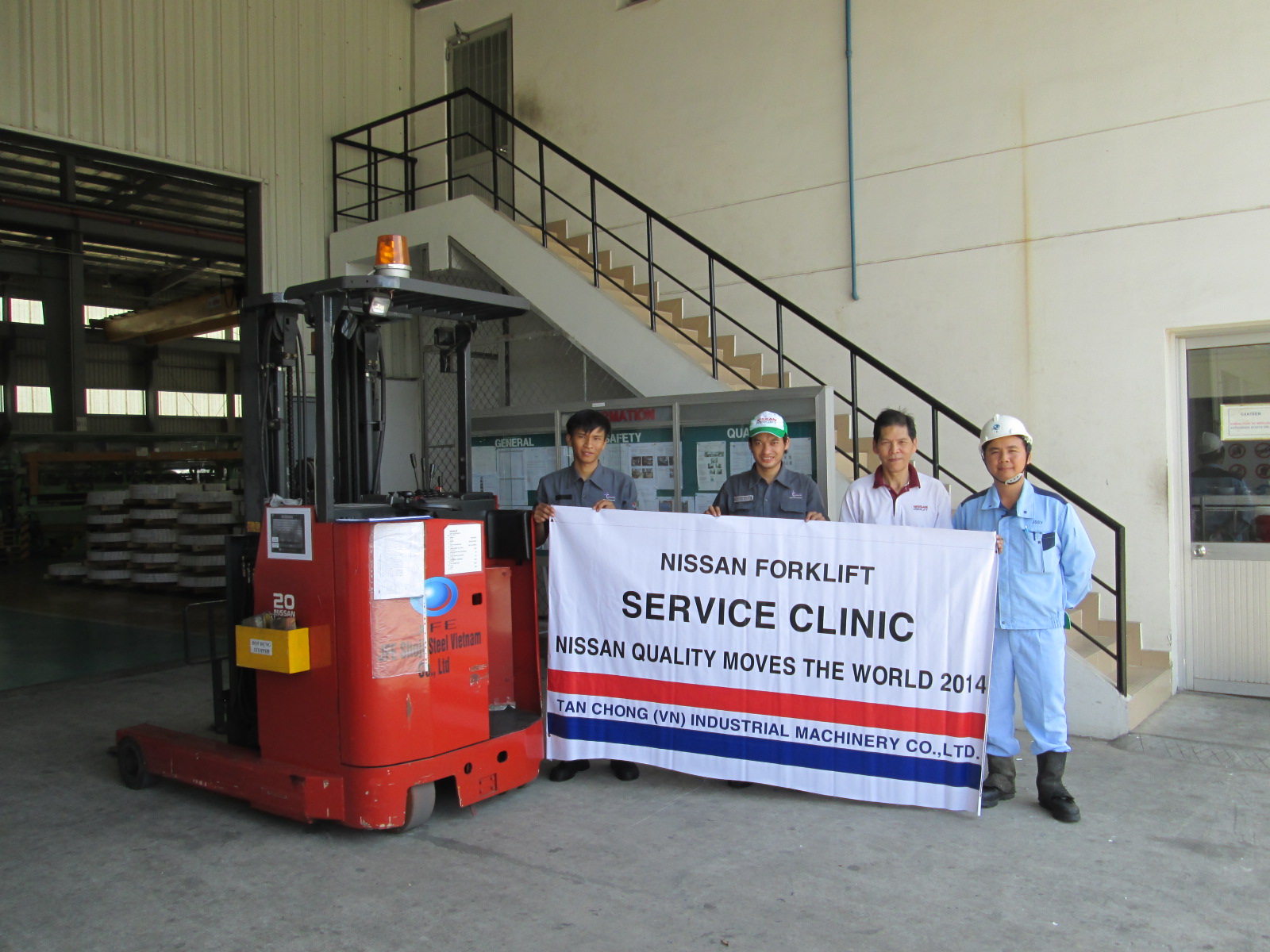 After leaving JFE, the team continued coming to Map Pacific to check 2 forklifts.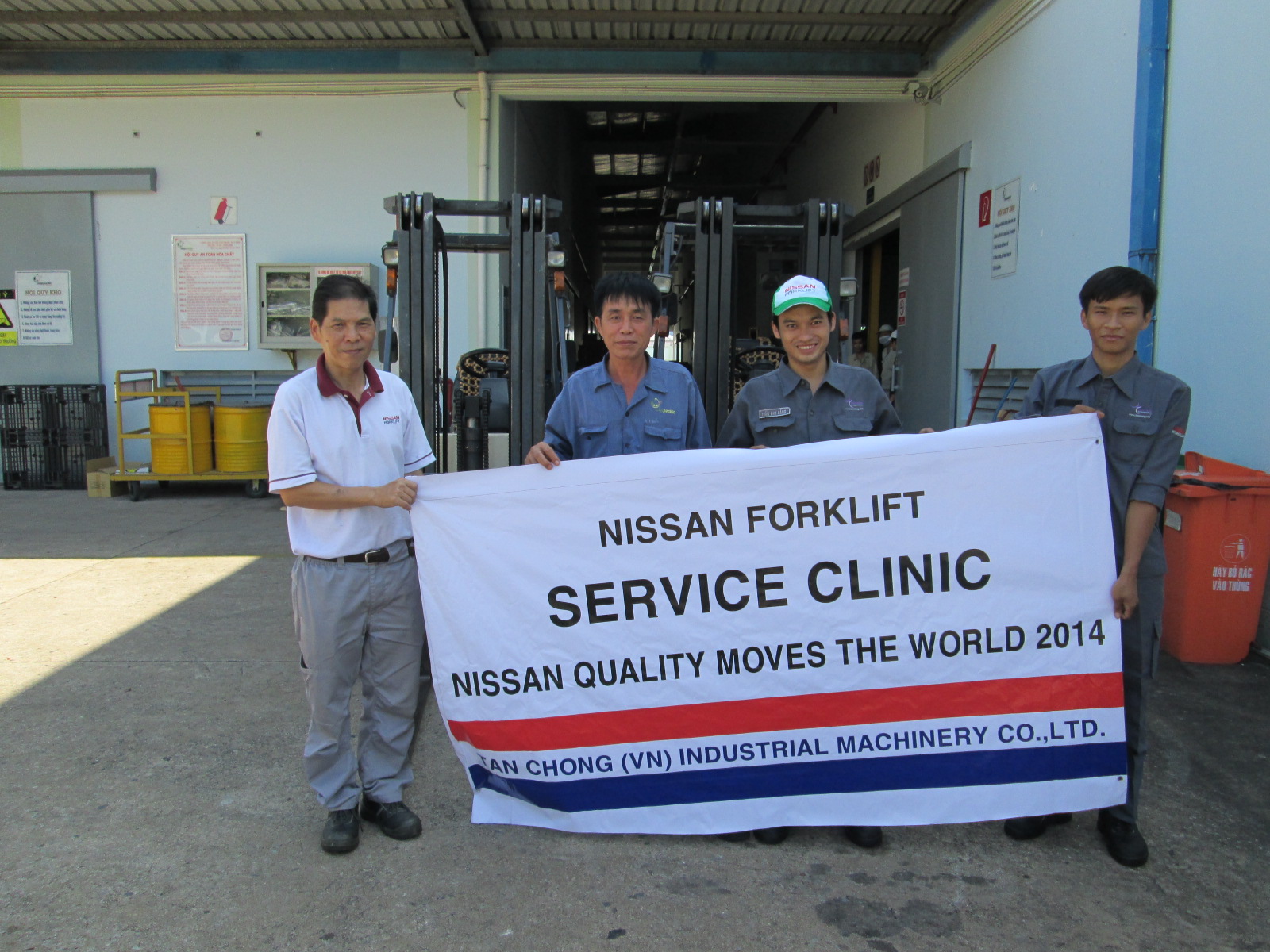 In the afternoon, we came to Amajaro in Tam Phuoc Industrial Zone, Dong Nai. Our customer there was very happy when we made this trip to check their forklifts.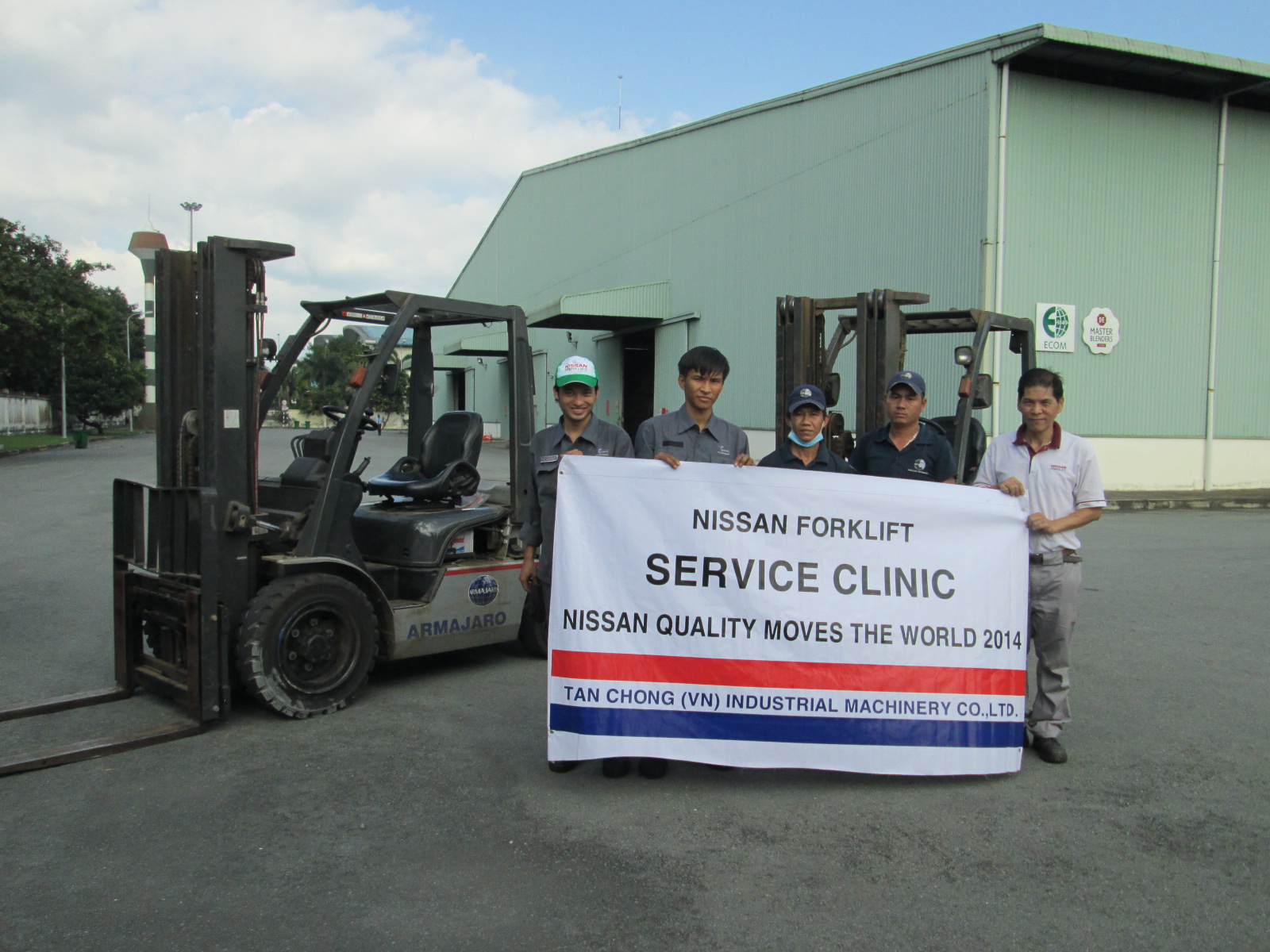 3. We continue the third day at the first company, Mercafe in Long Thanh, Dong Nai. Our team checked 5 forklifts and recorded informations from customer.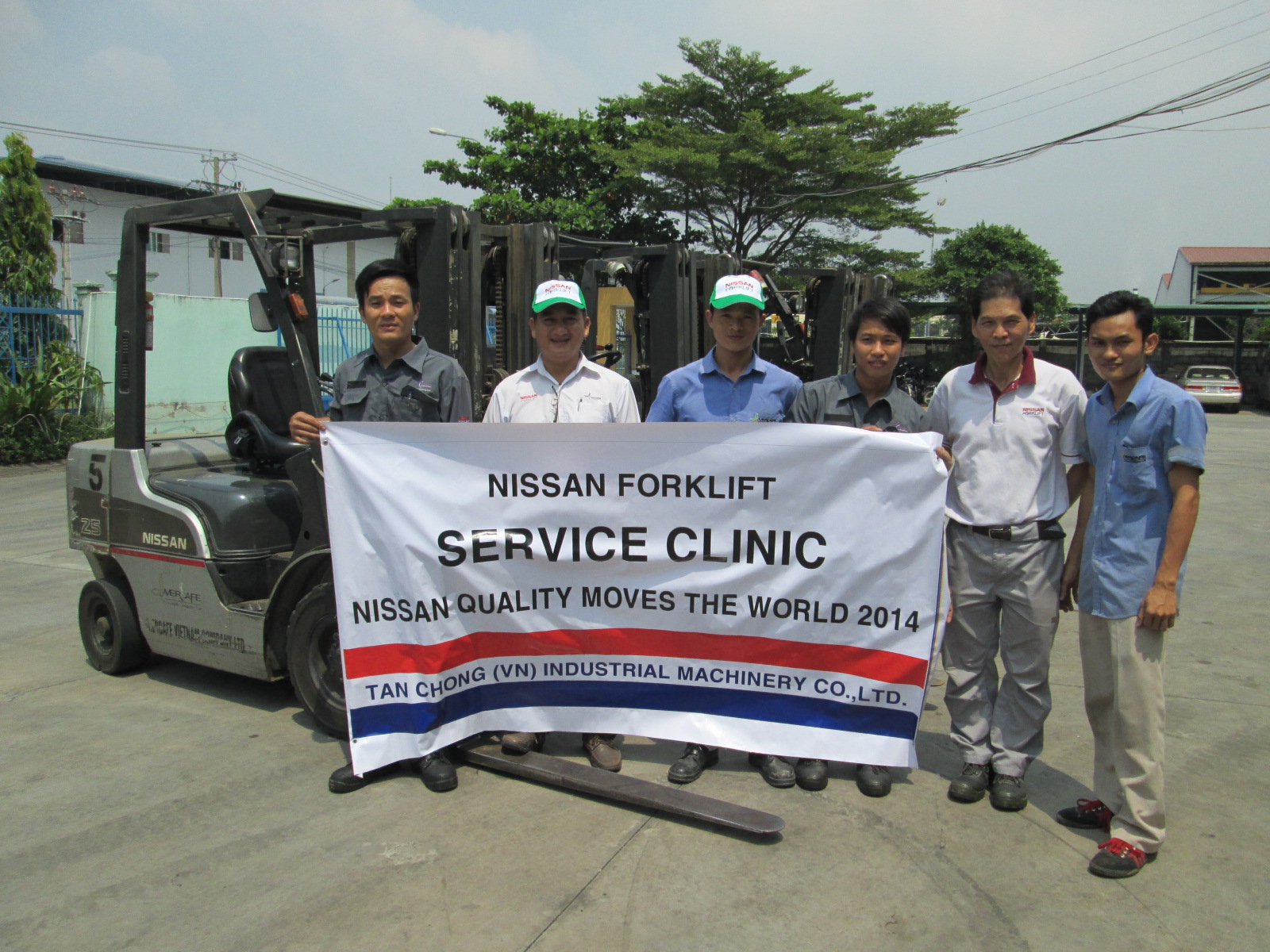 Then the team visited Dang Long Co. in Hoa An, Dong Nai.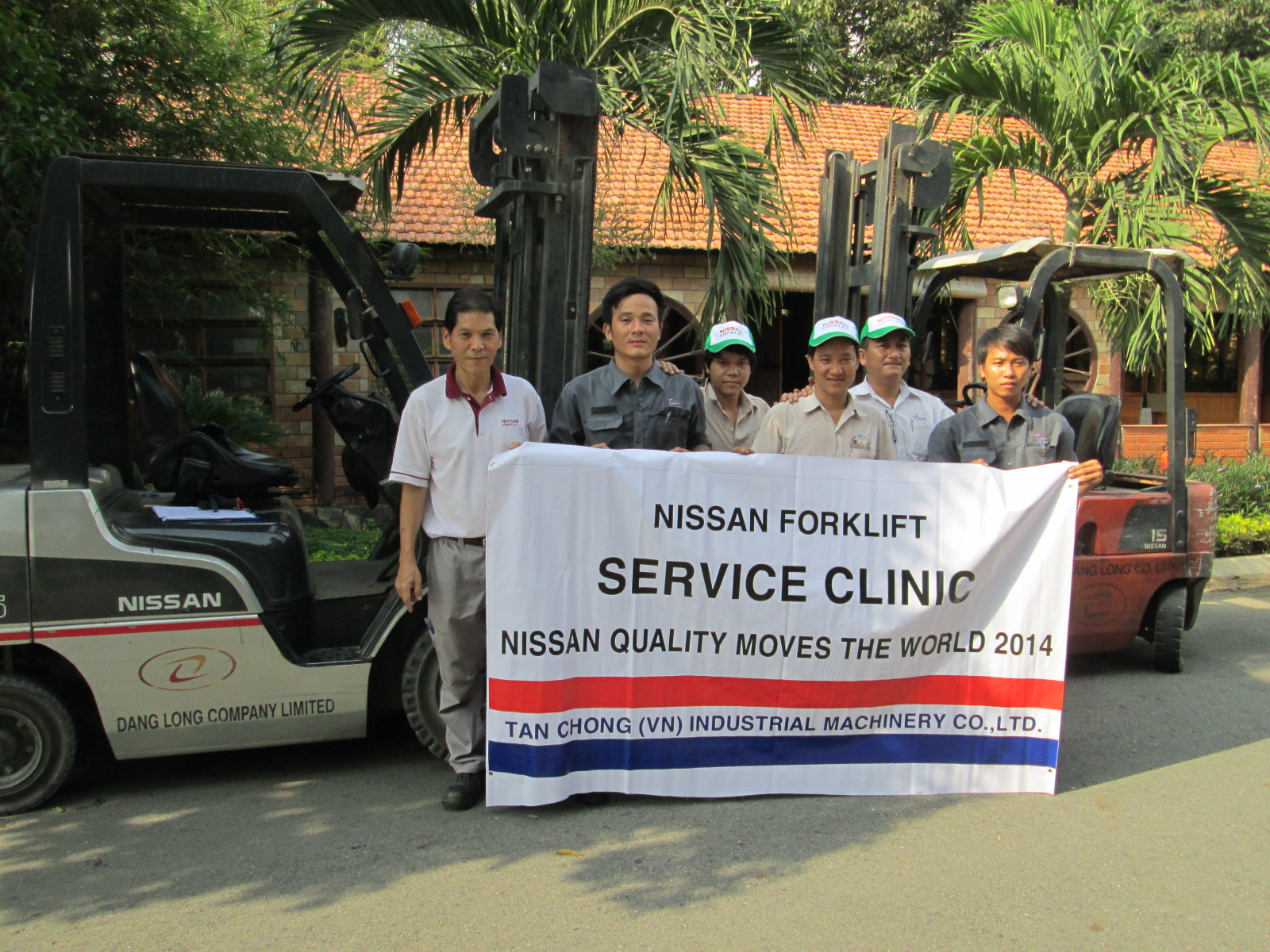 4. On Oct 16th, we began checking 7 forklifts for Thien Nam Cor. in Tan Van, Dong Nai. They used Nissan forklifts over 8 years, but their forklifts are still very durable.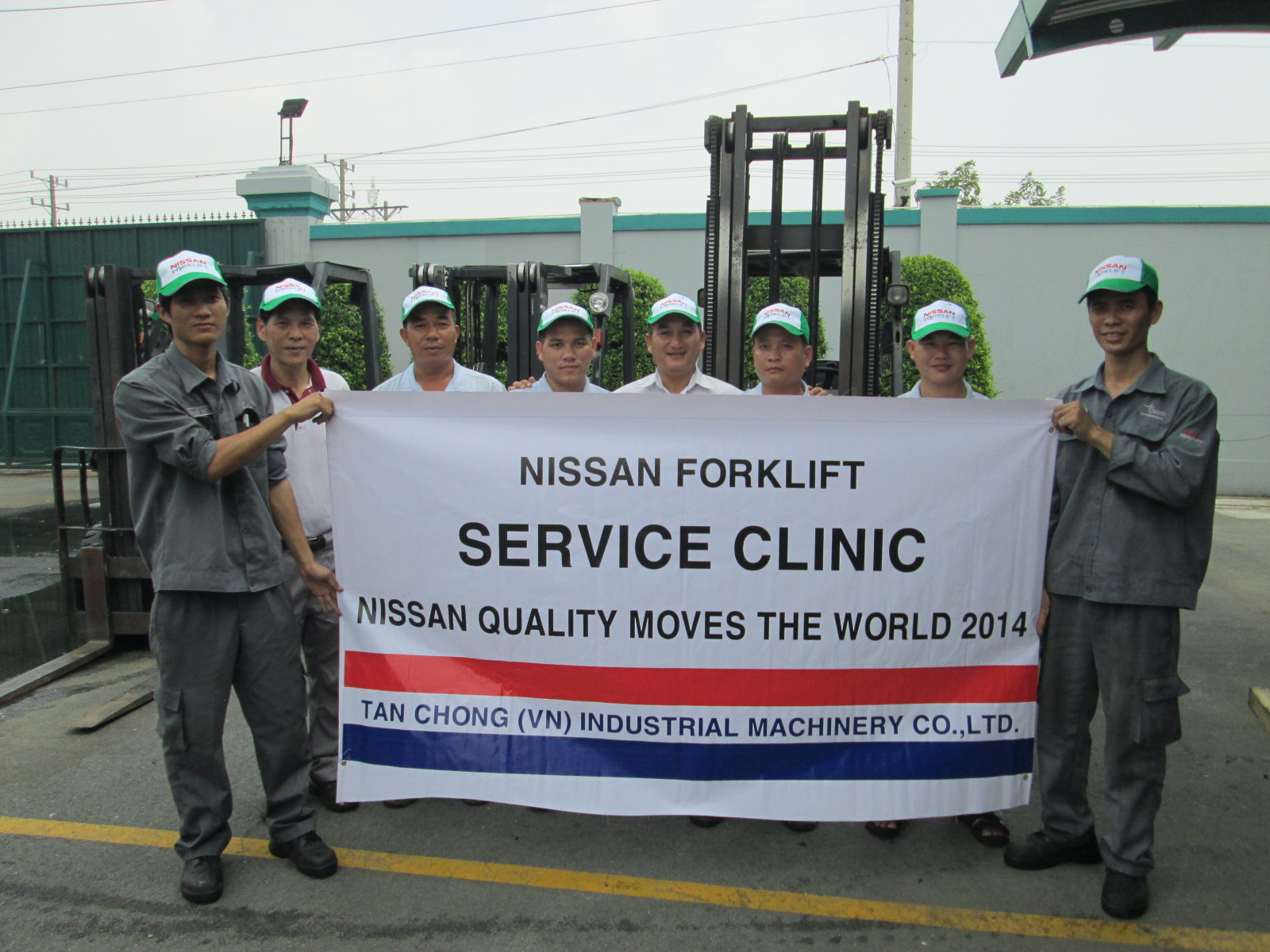 In the afternoon, we checked forklifts for Dinh Duong EZ in Dong Nai.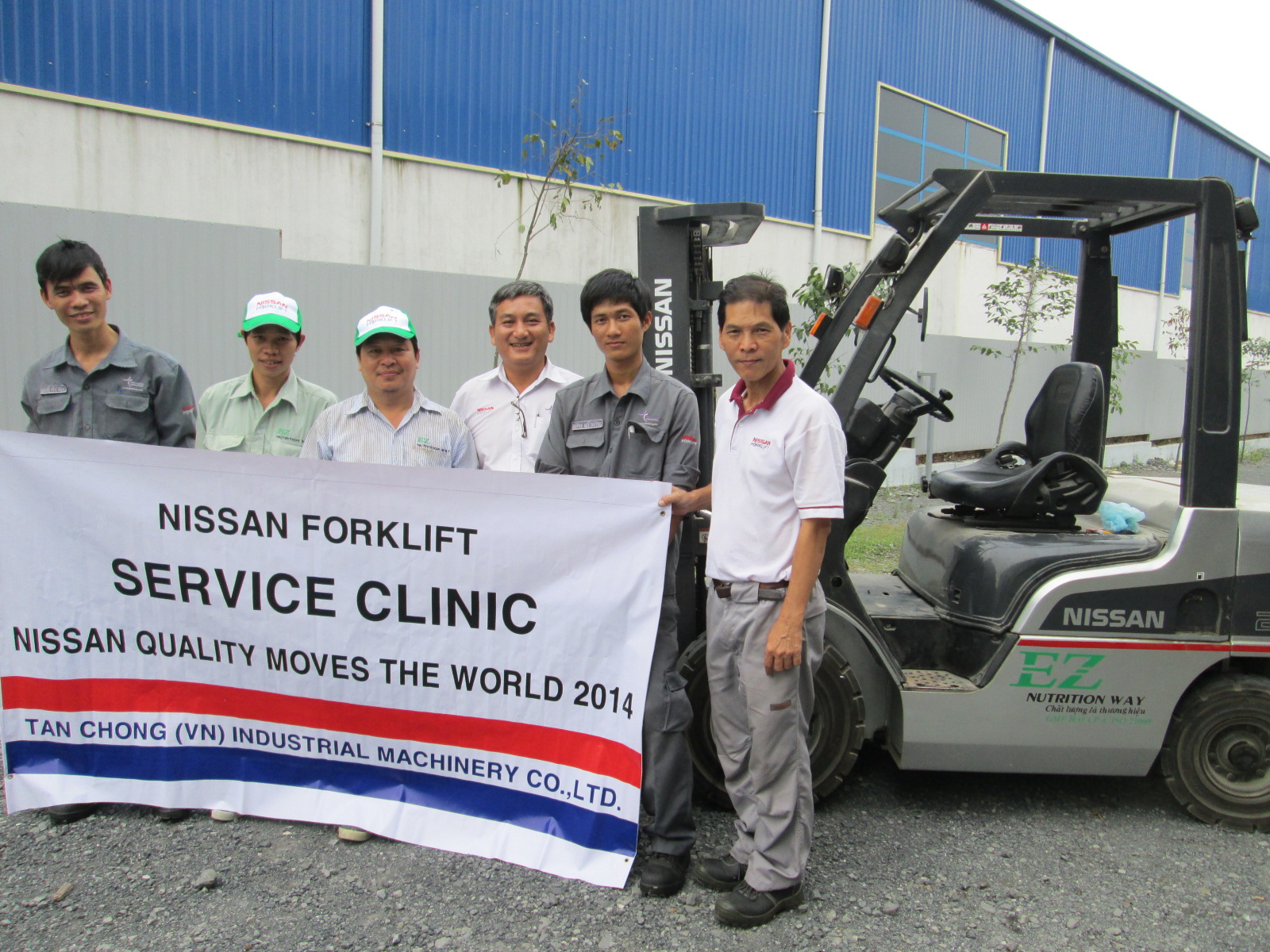 5. The last day of this trip, we came to ITeq Vn in Tan Phu Dist and Kyoshin in Dist.7.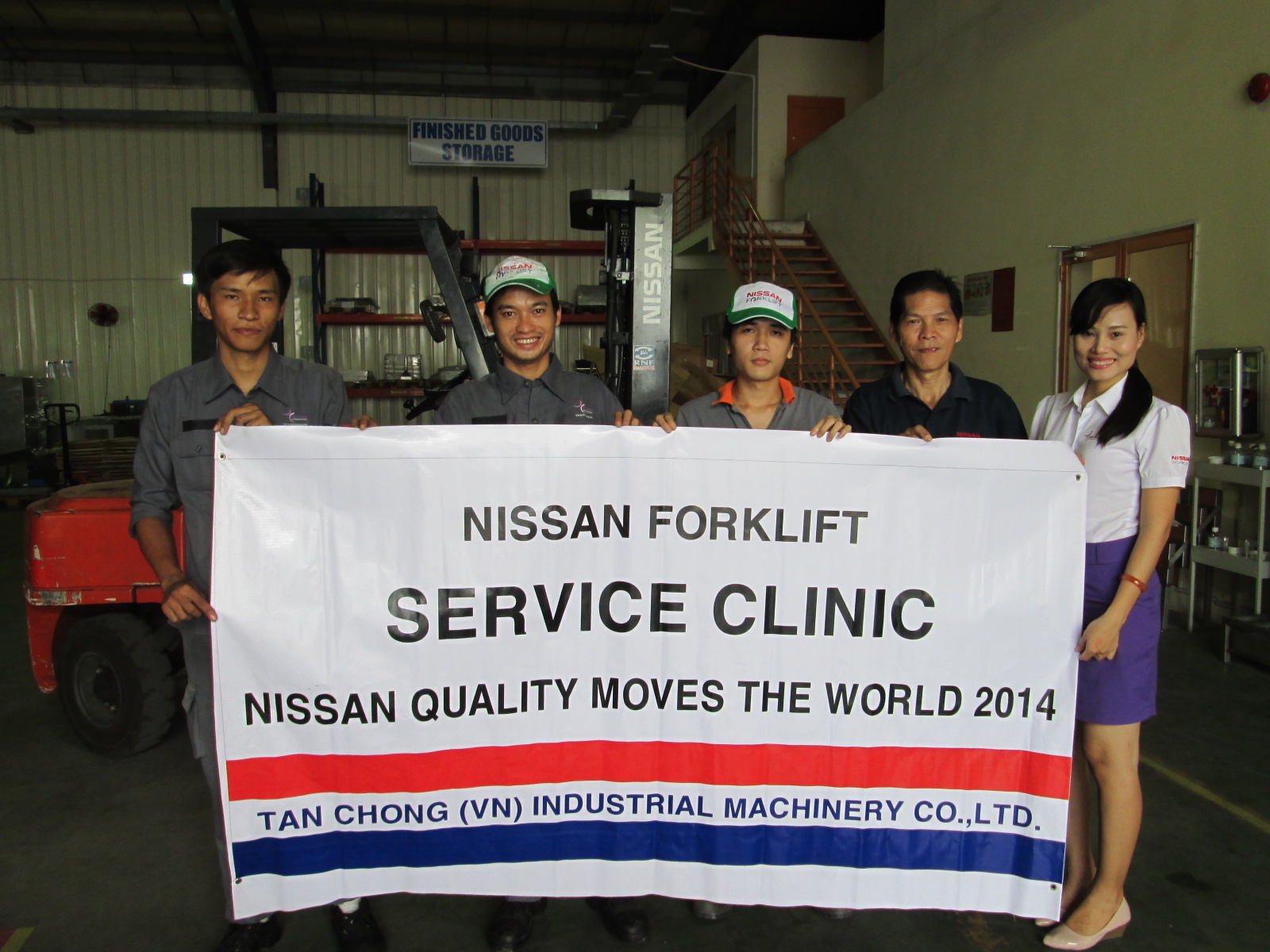 We checked Nissan reach truck and forklift at Kyoshin Co. The reach truck there is still very new. Our expert instructed them to note acid level in electric power to protect reach truck.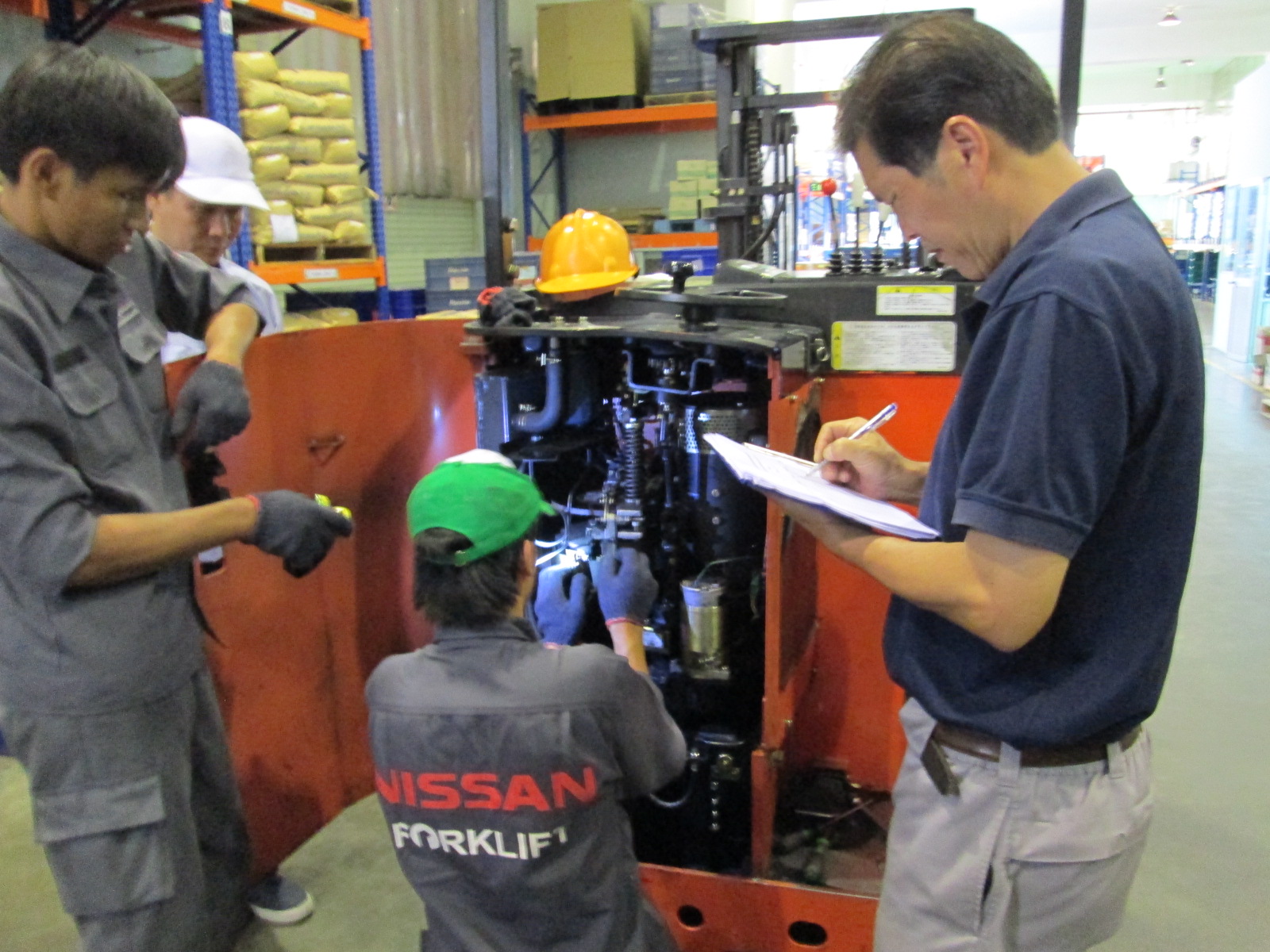 The "Service Clinic 2014" trip performed successfully. We felt very happy to make a useful program for customers so our team wasn't afraid to move so far and worked under heavy sunshine. Our experts checked and supplied many helpful instructions for customers. Besides, we had chance to visit customers and recorded suggestions to serve them better. We'll continue organizing this program next year so see you next trip. Tan Chong VN is always a reliable friend along with you!